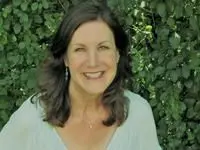 I have found my true professional calling. I provide therapy, consultation, speaking, coaching and research services and aim to help individuals and organizations perform at their best. In addition to my therapy and organizational consulting services, I give speeches and workshops ranging from continuing legal education for law firms to parent and teacher education in school settings. I'm also a lifelong learner who loves translating the latest scientific findings into accessible ways to inspire and cultivate human flourishing in everyday life. I am dedicated to developing the key challenge of our time: the practice of compassion as an approach to life's challenges. We all suffer at times, and my approach is to illuminate the healing gateways to what is deepest and best in ourselves. I earned a PhD from the Chicago School of Professional Psychology and an MA from the University of Chicago.
The practice of psychotherapy allows me to combine my skills in developing personal strengths in others, love of working through life challenges with others, deep need to understand and be proactive about solving life's challenges and genuine enjoyment of partnering with clients to solve problems. I continue to provide consultations, workshops and other training opportunities for law firms, mental health staff, hospital staff, researchers and psychotherapists. I also provide qualitative research and focus group moderating services for universities, non-profit organizations and small businesses.
Prior to forming my own practice, I worked for the University of Chicago, University of Illinois at Chicago, Advocate Health and Rush Behavioral Health. I also worked for over ten years in a variety of settings, including university research, training and curriculum development, consulting, focus group moderating and public policy. I have trained mental health practitioners locally and nationally, and have also developed cross-cultural international mental health train-the-trainer curricula. I live in the northern suburbs with my husband and two children.